Company
Message from
the President
We announced our new brand and trade name "FICT" on January 10th, 2022.
Over half a century, we have been striving to deliver world's leading interconnect technologies and services for contributing to realize affluent life. We provide "Semiconductor Packaging Substrates" and "Printed Circuit Boards" used for Supercomputers, AI servers, 5G communication equipment, Semiconductor Test Equipment, In-vehicle devices, Medical Equipment, etc., which are critical to build an advanced network society utilizing the ever-evolving IoT.
We are also aiming to accelerate the sustainability transformation (SX) based on DX as our new strategy, in which we prioritize to realize balance of sustained profit growth and ESG (environment, society, and governance) initiatives. We commit to be an irreplaceable partner that co-creates new values for our customers.
We look forward to your continued support.
January 10, 2022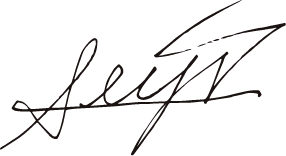 Seiji Miyoshi
President & CEO
FICT LIMITED